| | |
| --- | --- |
| | Madrid/Torrejon High School Association Reunions |
Here are some reunion photos. Well, at least one to start.
This is the class of 1970 from the 1987 reunion Texas.
BTW, Steve Janega is in everyone's class photos but he cannot deny that he is really ours!
The ZZ Top stand-in is Mike Marsh (No fair hiding behind a beard!)
Does anyone else notice that the ladies are even prettier than I remember?
Anyone got any others?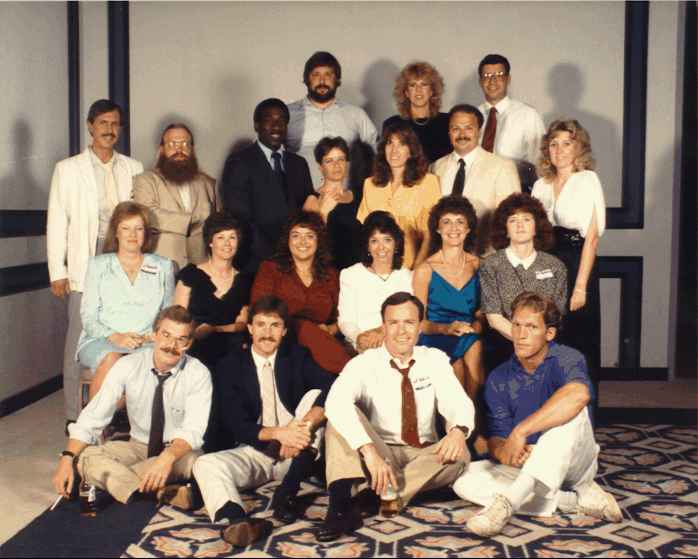 Left to right: (I think I got everyone right. Tell me if I got some wrong! Help me out!)
| | |
| --- | --- |
| Back Row | Steve Janega, Candy Moon, Bob Guerra |
| Third Row | Terry Maxwell, Mike Marsh, Ray Shepherd, Kelly Lyon, Linda Fink, Pat Snell, Debbie Simmons |
| Second Row | Kris Geier, Karen McLaughlin, Nancy Snook, Pat Fanno, Barb Woodring, Michelle Harte |
| Front Row | Bob Bieck, Greg Lavelle, moi, Larry Bolster |