It's climb the mesa time!
Anybody remember doing this?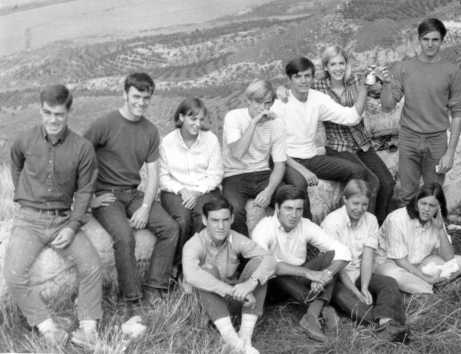 Back row on the wall:
Alan Ripberger, John D-H, Debbie Jackson, Bob Bieck, Bob Corliss, Kathy Standage, Greg Lavelle
Front row on the ground:
Mark Ripberger, Rick Bowles, Debbie Goodyear, Deede Charbonneau
Everyone know that the Ripbergers settled in Australia?
Alan sounds a lot like Crocodile Dundee now.
He lives in Adelaide with his family and the last time I talked to him he was
"working for a scaffolding mob and clearing 'roos" off his new land.
Now a view of the Mesa from the 3rd floor of the high school circa 1983